The Linux / KDE file dialog never opens up to the directory I want it to, and often it opens up to ~/Desktop, which I never want it to. I store almost nothing on the desktop, because the useful windows cover it up and anyway I always use the command line for accessing my meticulously-organized hierarchical file structure.
But I do have one file on the desktop, an image file called Lesbians.jpg: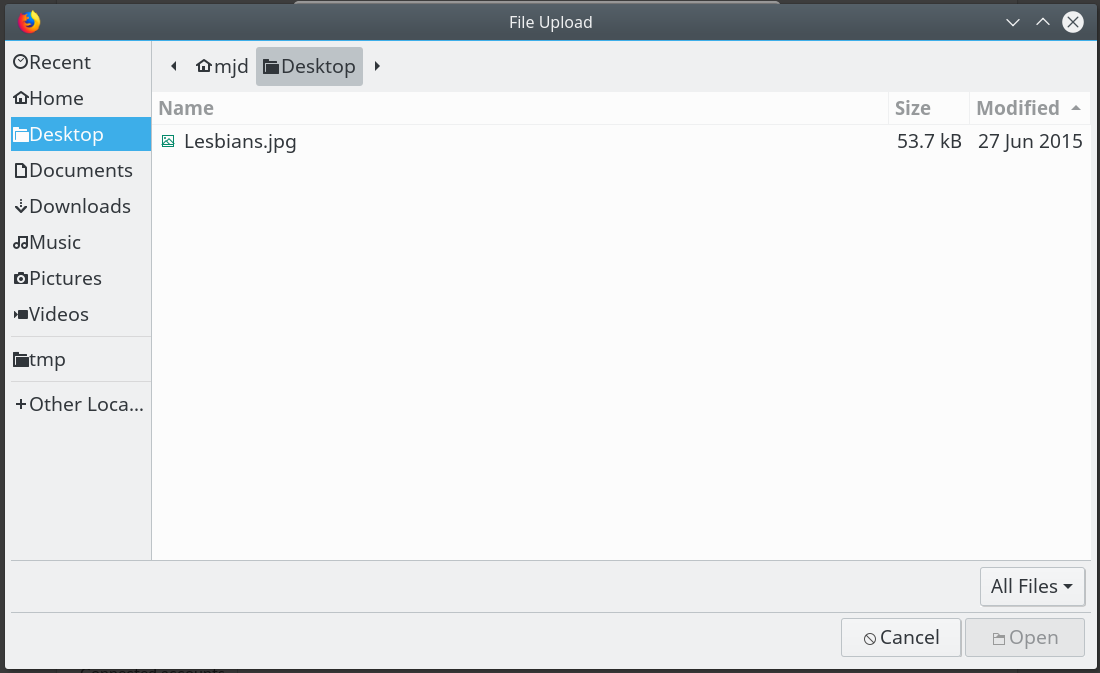 This file startles me every time the dialog pops up. "What the hell is that doing there?"
Then I remember what it is, and I smile. Sometimes I stop and take time to look at it: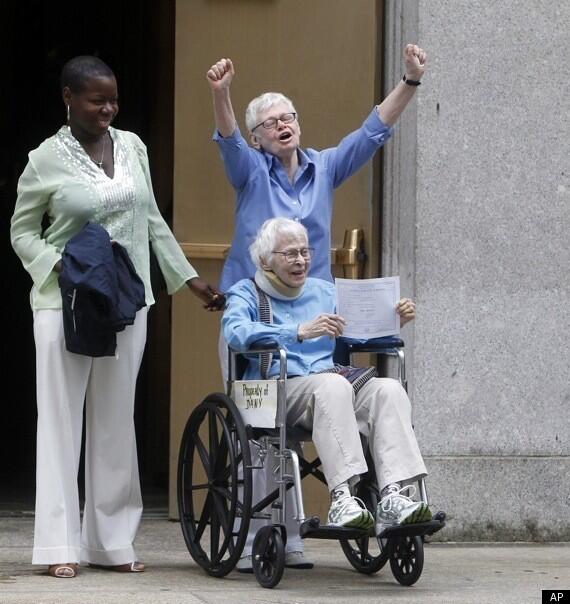 These are Phyllis Siegel (standing with arms raised) and Connie Kopelov (seated), the first two women to be legally married in New York State.
HA HA HA TAKE THAT, LOSERS.