So I did Google image search for Tom Waits, and the results are striking: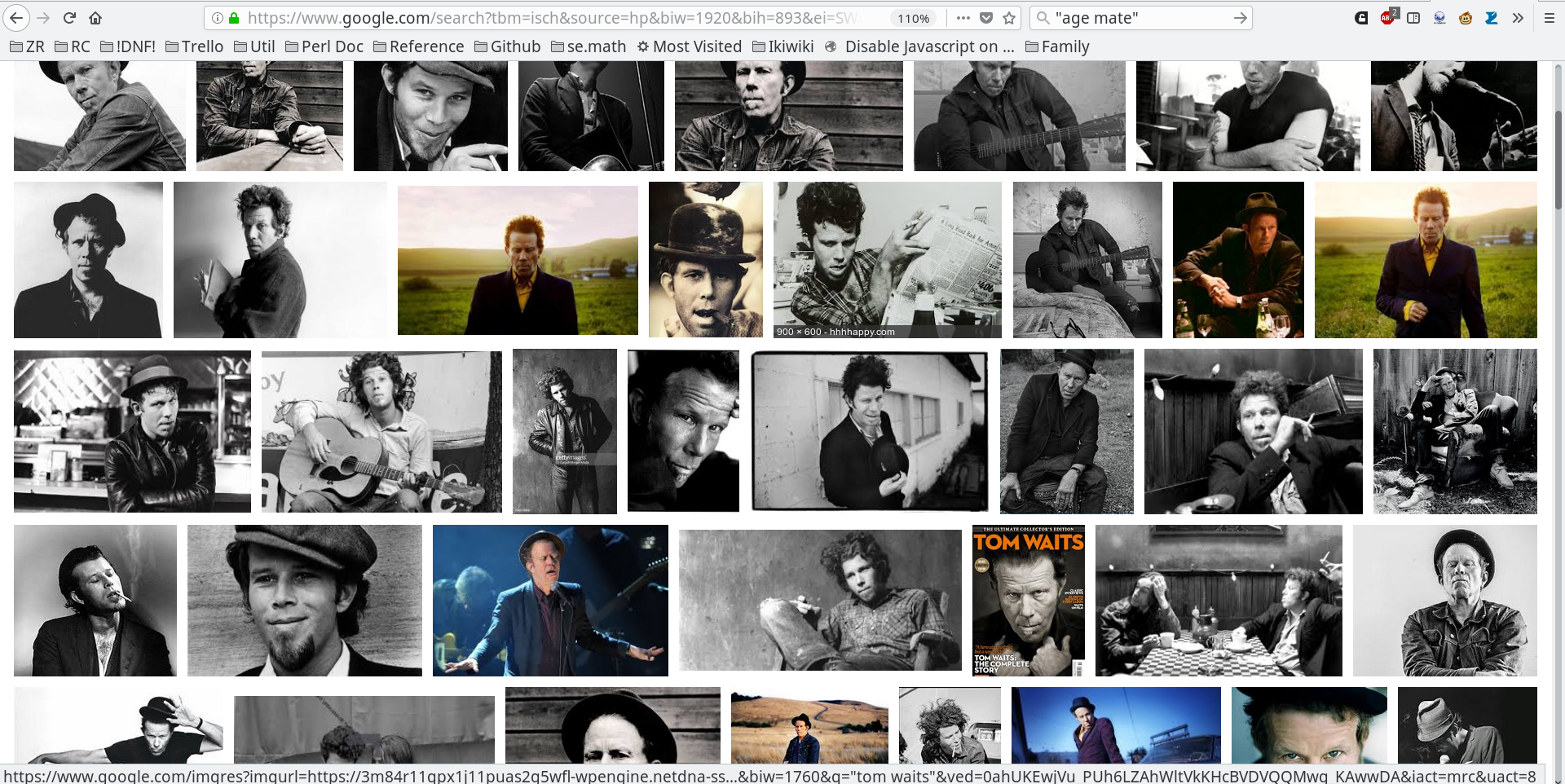 General opinion is overwhelmingly against the idea of color photographs of Tom Waits.
I tried to think who else might be like this. The only person I thought of was William Kennedy, but the effect wasn't nearly as pronounced. I'll sleep on it.
[ Craig Burley points out that William S. Burroughs also has this distinction. ]